Renowned Speakers
Jean Ross
Principal Lecturer Newzealand

Victoria N. Folse
Director of Nursing USA

Khatijah Lim Abdullah
rofessor University of Malaya, Malaysia Malaysia
Recommended Global Nursing Webinars & Conferences
Euro Nursing Education 2024
About Conference
The topic of the 32
nd
International Conference on
Nursing Education and Research
, "Technology Innovations in Nursing Education and Better Health," is going to be held in Amsterdam, Netherlands, on May 27 and 28, 2024. You are all cordially invited to take part. Through the Open Access Initiative, we are committed to giving the scientific community real and reliable contributions.
The Centre for Education Development (CED) has created and executed this nursing education in support of enhanced patient care. The Accreditation Council for Continuing Medical Education (ACCME), the American Nurses Credentialing Centre (ANCC), and the Accreditation Council foro
Pharmacy Educatin
(ACCPE) have all recognised CED as a provider of continuing education for the healthcare team.
Who Should Attend?
Top international doctors, certified nurses, medical specialists, professors, research collaborators, students, nurses, and association and society directors. Experts in practise, research, administration, policy, and education who are interested in a range of nursing specialties, including psychiatric, cancer, cardiac, critical care, adult and women's health, legal, paediatric, and emergency nursing, will be gathered at the Nursing Education 2024 conference. It provides as a forum for talking about shared interests, exchanging knowledge, bolstering claims, and developing solutions.
Sessions & Tracks
Track 1 : Nursing education & Nursing education
Nursing education refers to the process of preparing individuals to become professional nurses. It encompasses a wide range of educational programs, from diploma and associate degree programs to baccalaureate and graduate degree programs. Nursing education aims to equip students with the knowledge, skills, and attitudes necessary to provide competent and compassionate care to individuals, families, and communities.
Nursing education involves a combination of theoretical instruction and practical training. The theoretical component covers various subjects such as anatomy, physiology, pharmacology, nursing theory, ethics, and research methodology. This theoretical foundation provides students with the necessary knowledge to understand the human body, healthcare systems, and nursing principles.
Track 2: Evidence-based practice in nursing education
Evidence-based practice (EBP) in nursing education refers to the integration of the best available evidence from research, combined with clinical expertise and patient values, into the educational process. It involves teaching students how to critically appraise and apply research findings to inform their decision-making and improve patient care outcomes.
In nursing education, the goal of promoting evidence-based practice is to equip students with the knowledge and skills to effectively evaluate research literature and translate evidence into their clinical practice. It emphasizes the importance of basing nursing interventions and educational strategies on solid evidence rather than tradition or anecdotal experiences.
Track 3: Integrating technology for efficient healthcare delivery
Integrating technology for efficient healthcare delivery involves the strategic use of various technological tools and systems to enhance the quality, safety, and efficiency of healthcare services. In this context, technology encompasses a wide range of digital solutions, software applications, devices, and communication platforms.
One of the key areas where technology integration is beneficial is in electronic health records (EHR) systems. EHRs allow healthcare providers to access and update patient information electronically, facilitating real-time communication and seamless coordination of care among different healthcare professionals. EHRs also enable efficient data management, including documentation, medication management, and lab results, leading to improved accuracy and accessibility of patient information.
Track 4: Lifelong learning: Continuous professional development for nurses
Lifelong learning is a fundamental concept in nursing that emphasizes the ongoing acquisition of knowledge, skills, and competencies throughout a nurse's career. It encompasses the commitment to continuous professional development, staying updated with the latest advancements, research findings, and best practices in the field of nursing.
Lifelong learning in nursing recognizes that healthcare is constantly evolving, with new treatments, technologies, and evidence emerging regularly. Nurses must actively engage in lifelong learning to provide safe, effective, and high-quality care to their patients.
Continuous professional development (CPD) for nurses involves various activities aimed at enhancing their knowledge, skills, and professional growth. These activities may include attending conferences, workshops, seminars, and webinars focused on specific nursing topics. They may also involve pursuing higher education, such as advanced degrees or certifications in specialized areas of nursing practice.
Track 5: Health assessment & Nursing informatics
Health assessment refers to the systematic collection and analysis of data related to an individual's physical, mental, and psychosocial well-being. It is an integral component of nursing practice that helps nurses gather essential information about a patient's health status, identify potential health problems, and develop appropriate care plans.
In health assessment, nurses utilize a combination of techniques, including observation, interviewing, physical examination, and diagnostic tests, to gather comprehensive and accurate data. They assess various aspects such as vital signs, body systems, cognitive function, emotional well-being, and social determinants of health. The data collected during the health assessment process serves as the foundation for clinical decision-making and the development of individualized care plans.
Track 6: Addressing global healthcare challenges through innovative research
Addressing global healthcare challenges through innovative research is a crucial endeavor that aims to improve the overall health and well-being of populations worldwide. It involves the exploration of novel approaches, technologies, and solutions to tackle complex health issues, enhance healthcare delivery systems, and promote equitable access to quality care. This proactive approach to healthcare research is essential in addressing the diverse and evolving healthcare challenges faced by countries and communities around the globe.
Innovative research in healthcare encompasses various fields, including medical sciences, biotechnology, pharmaceuticals, digital health, genomics, and public health. Researchers and scientists collaborate across disciplines to identify, understand, and develop effective strategies to combat diseases, promote preventive measures, and optimize healthcare outcomes.
Track 7: Bridging the gap between Nursing theory and practice
Bridging the gap between nursing theory and practice is a critical undertaking that aims to improve the quality of patient care and enhance the overall effectiveness of nursing interventions. Nursing theory provides a framework for understanding the principles, concepts, and best practices that guide nursing practice. However, there can often be a disconnection between theory and its application in real-world healthcare settings. Bridging this gap is essential to ensure that evidence-based nursing knowledg is effectively translated into practical, patient-centered care.
To bridge this gap, nurse researchers, educators, and practitioners work collaboratively to integrate theory into everyday nursing practice.
Track 8: Enhancing nursing leadership skills through education
Enhancing nursing leadership skills through education is a crucial aspect of developing competent and effective nurse leaders who can navigate the complex healthcare landscape and drive positive change. Leadership in nursing goes beyond managerial roles and encompasses the ability to inspire, influence, and collaborate with interdisciplinary teams, advocate for patients and communities, and contribute to policy development.
Leadership Theories and Concepts: Nursing education programs introduce students to various leadership theories and concepts that form the foundation of effective leadership. This includes transformational leadership, servant leadership, situational leadership, and shared governance. Understanding these theories helps nurses develop a theoretical framework for their leadership practice.
Track 9: Empowering nurse leaders through education and research
Empowering nurse leaders through education and research is a crucial endeavor that aims to enhance the capabilities, knowledge, and impact of nursing leaders in driving positive change within the healthcare system. By providing nurse leaders with advanced education and research opportunities, they are equipped with the skills and expertise necessary to address complex challenges, influence policy decisions, advocate for patient-centered care, and lead interprofessional teams effectively.
Track10 : Research methodology
Research methodology refers to the systematic and rigorous approach employed by researchers to conduct scientific investigations, gather data, analyze information, and draw meaningful conclusions. It serves as a roadmap for conducting research, ensuring that the study is well-designed, reliable, and valid. Research methodology encompasses various elements, including research design, data collection methods, data analysis techniques, and ethical considerations. Here is a breakdown of key components of research methodology: Research Design: The research design outlines the overall plan and structure of the study. It involves decisions regarding the type of research (e.g., qualitative, quantitative, mixed methods), the selection of participants or sample size, and the overall framework for data collection and analysis. Common research designs include experimental, correlational, descriptive, and case study designs, among others.
Market Analysis
Nursing Education & Research 2024 will be held in Amsterdam,Netherlands, and is open to attendees, speakers, and exhibitors from all around the world. It gives us great pleasure to extend an invitation to you all to the "32nd worldwide congress on nursing education & research 2024 conference," which will take place in Amsterdam, Netherlands, on May 27–28, 2024. The planning committee is preparing a schedule for the conference that will be interesting and instructive and include keynote addresses, symposia, seminars on a variety of topics, poster presentations, and various programmes for guests from around the world. We kindly extend an invitation to you to participate in Nursing Education-2024, where you can network with academics from all around the world and gain useful experience. We're excited to meet you, says the organising team for Nursing Education-2024.
Relevance & Goals: The Nursing Conference aims to educate participants on the latest advancements in healthcare administration, practise, and education as they relate to health inequities and a number of other topics. Even though each post has certain duties, the role of the nurse has changed significantly during the course of the 21st century. Nurses today act as the customers' advocates and provide the finest care based on the data from research. The conference will host several presentations on cutting-edge practises, organisational changes, analytics, and technology innovation in the health business and academics with regard to revolutionary care delivery and health management models. Nurses work in a variety of settings, including hospitals, schools, community health centres, businesses, home health care facilities, and laboratories.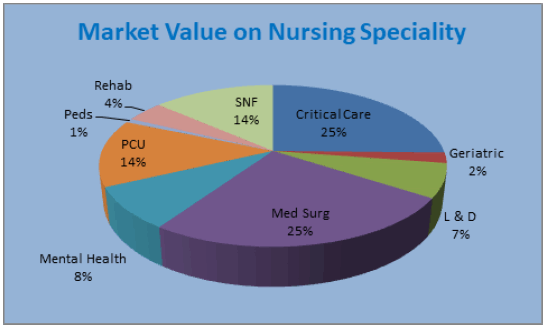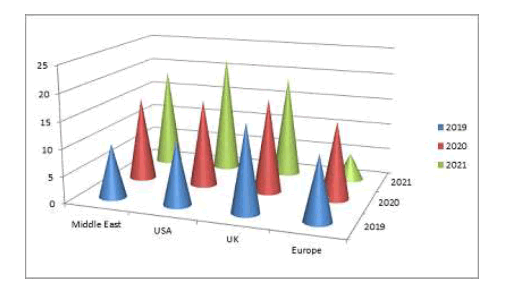 To Collaborate Scientific Professionals around the World
Conference Date May 27-28, 2024
For Sponsors & Exhibitors